SLHTA's President's Speech
SLHTA's 56th Annual General Meeting (2021)
Theme: "Purposeful Progress Towards Recovery"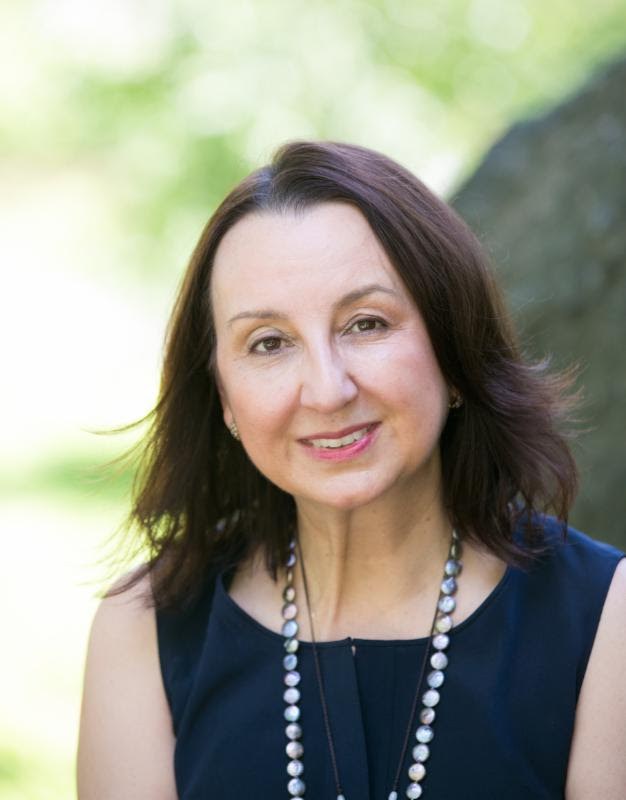 Good afternoon, all, and welcome to the 56th Annual General Meeting of the Saint Lucia Hospitality & Tourism Association (SLHTA).
Our 55th AGM was held on August 30, 2019. I remember vividly the great trade show that formed part of the event, allowing us to highlight locally made goods and services. Just because there is no tradeshow attached to the AGM this year does not mean that our support and determination to strenghten linkages with other sectors is in any which way diminished.
Little did we know in 2019 under which dramatically changed circumstances we would meet today for the 56th AGM.
Given the most recent events in Saint Vincent over the past 24 hours let me please send positive thoughts and prayers to the people of St.Vincent as they are grappling with the imminent eruption of La Soufriere. We know that Saint Lucia but also the SLHTA and our members stand ready to assist as we expect some of the evacuees to reach our shores today. At the same time I hope that the prevailing winds will be in our favor and that we will not see a deterioration of air quality or falling of ash in Saint Lucia especially the Vieux Fort area.
As a member of the British Commonwealth we also mourn the death of the Prince Philip, the Duke of Edinburgh today.
Looking back at 2019, and the geopolitical climate at that time, I had been joking then that the theme of that AGM should have been Tourism – How to Survive in a Mad Mad World, but what we considered to be a Mad Mad World in 2019 does not even come close to the pandemic pandemonium that has taken over our lives, our businesses, our physical and mental health over the past year.
We are meeting this morning as the World has recorded 135 Million Coronavirus cases and almost 3 million deaths from this horrible virus. In Saint Lucia, we have so far recorded over 4,300 Covid Cases and current stand at over 4,100 recoveries. Our condolences go to the family and friends of the 64 St.Lucian souls who lost their lives to the pandemic. May they rest in peace.
State of the industry
As we know, global tourism suffered its worst year on record in 2020, with international arrivals dropping by 74% according to the latest data from the World Tourism Organization (UNWTO). Destinations worldwide welcomed 1 billion fewer international arrivals in 2020 than in the previous year, due to an unprecedented fall in demand and widespread travel restrictions.
According 2020 Economic Impact Report by the World Travel & Tourism Council , during 2019, Travel & Tourism supported one in 10 jobs (330 million total), made a 10.3% contribution to global GDP, and generated one in four of all new jobs.
Travel & Tourism sector has been ravished by the pandemic, and there is a pressing need to recover the hundreds of millions of jobs lost, with WTTC's latest economic modelling suggesting that 174 million jobs were impacted in 2020 globally.
In the Caribbean, destinations experienced a 67% fall in international tourist arrivals in 2020 compared to the previous year where we welcome over 31 Million stay over visitors and 30 Million cruise visitors.
Given the high dependence on tourism in so many Caribbean countries, we know the devastating effects of the pandemic only too well.
Here in Saint Lucia, tourism activity directly employed and supported approximately 14,000 workers and their families, but the trickle-down effect and financial benefits of tourism activity reached far beyond. In fact, as a collective, tourism related industries account for 37.7% of persons employed in Saint Lucia and the direct contribution of travel and tourism to the country's GDP stood at 42% in 2018 according to WTTC.
While we welcomed over 423, 000 stay over visitors and 786,00 cruise visitors in 2019, we saw a 70% decrease in stay over arrivals for 2019, and of course there hasn't been a cruiseship gracing our shores since March of last year.
Whilst there is no doubt that the drop in tourist activity was mostly beyond our control and caused by the state of global affairs and international travel restrictions, there is also no doubt that some of our locally imposed restrictions had catastrophic economic consequences for many of our SLHTA members, in particular for our vacations rentals, independent restaurants, duty free shops, transportation providers, attractions, independent dive operators and other non accommodation service providers, many of them small and medium, locally owned enterprises.
Many businesses in the duty-free retail sector that rely on cruise passengers are unsure whether they will reopen for July when it is hoped the local cruise sector will begin getting some business. Shuttered for months with many of their employees laid off, they now feel helpless as their landlords – SLASPA and Invest Saint Lucia – find it difficult to offer them full reprieve on rent. These are some of the harsh realities sector players face as we seek to chart a purposeful progress towards recovery.
As a matter of fact, one of my last acts as your SLHTA President was to dispatch a letter to the CMO to request an urgent review of the current protocols and highlighting the challenges and financial hardships these protocols present to many of our members. This discussion is overdue and must be seen in light of the forecasts that would indicate that the global pandemic will continue to affect travel for some time to come and that a full recovery is not expected until 2023 or 2024.
We also are inviting dialogue with policy makers as to the further roll out of vaccine on island and in particular, seeing a higher uptake rate especially among hospitality workers. We observe with interest development in other countries, whether it be Grenada, Barbados or the Seychelles. There is a discussion whether or not vaccinations should be mandatory for hospitality workers, as we have seen just announced in Grenada. At the same time, there is also the question how in future we will deal with vaccinated visitors and this all may very well become a serious competitive issue regionally and internationally.
The extent of the impact of loss of business and forced business closure, became only too clear in a call the SLHTA organized with 60 displaced employees in the hospitality industry. Given these displaced employees a voice, reconfirmed that we have a long journey ahead to recovery, as an association and as a country. Creating a solid social security network that goes beyond health insurance and covers unemployment, planning for old age is one of the urgent discussions to be had, including also a discussion how our educational system and skills training can be taken to another level. The SLHTA cannot go at this alone, so we hope that these important topics will be discussed in many forums including also the Private Sector Council that is yet to fulfill its potential.
It is a very sad reality, that -every day- some households struggle with putting food on the table, let alone meet the other costs such as utilities and we must not underestimate the mental and emotional anguish that goes along with such circumstances.
The call with these 60 displaced employees many of whom were from the restaurant sector prompted me to reach out to one of SLHTA's honorary members, Nina Compton, who gladly collaborated with us to establish a Go Fund Me Initiative for our restaurant workers. I am very pleased to say that we have raised over 14,000 US$ so far and that we will continue with the fundraising until the end of the month. Reach out to me if you like to learn more about this effort.
Going forward, I hope that we will be able to continue our outreach to go beyond business owners and reach our team members and let them speak to us directly.
Their voice not only matters, but is really important and there were some good recommendations made during this most recent interaction.
I have urged employees within the tourism sector to continue stressing the importance of the sector to economic recovery. Raising awareness and understanding of the social impact of Travel & Tourism has always been tremendously important but is that much more critical in light of the devastating impact of COVID-19 on Travel & Tourism globally.
In their 2020 Economic Impact Report, The World Travel & Tourism Council, clearly stated that International Travel & Tourism, and particularly, international spend, is vital to support the job creation from mega-cities to rural communities.
According to the research, at the global level, for every 34 international visitors to a destination, one new job is created.
The paper also shows that for every $1 generated in direct Travel & Tourism GDP globally, more than $2 is generated indirectly.
For every direct job globally, nearly two new jobs are created on an indirect or induced basis, so with one direct job in Travel & Tourism effectively creating a total of three jobs.
Additionally, diversity in the travel ecosystem, as it relates to race, gender, sexual orientation, culture, religion, and physical ability, is fundamental to the success of businesses, the meaningful impact on communities, and the improved experience of travellers.
"This crisis is an opportunity to rethink the tourism sector and its contribution to the people and planet; an opportunity to build back better towards a more sustainable, inclusive and resilient tourism sector that ensure the benefits of tourism are enjoyed widely and fairly."
Whilst I totally agree with these words and see them as guiding light, these words are not mine, but those of Zurab Pololikashvili,UNWTO Secretary-General
There is no doubt that this crisis not only presents an opportunity but it requires us to take a hard look at our tourism industry. Whether we call it responsible tourism or regenerative tourism, our tourism industry of the future must – more than ever- embrace the full spectrum of operating sustainably beginning with the protection and preservation of the environment and our marine and coastal environments, allowing for maximum economic benefit to stay in the host country and facilitating the traveler's exposure to the host community and its history, art and culture.
We should give serious thought to the type of tourism development we want to welcome to our shores in future and ensure that any such development embrace and adapt the Global Standards of Nature Based Solutions.
Our natural attributes, which include a warm climate, beautiful waters and splendid scenery together with the legendary hospitality extended by our team members and Saint Lucians at large, are ideal ingredients for a successful tourism and hospitality destination. This is why the tourism industry will continue to play a major part in our economies for generations to come. But it's not all perfect in our Caribbean tourism paradise. We need to address the inequalities and create not only a more responsible and resilient but also a fairer hospitality and tourism industry with equal opportunities for all.
The hardships of 2020 and early 2021 brought out the best and worst in some of us. The frustrations brought on by curfews, economic downturn and loss of jobs are understandable. But, we must applaud those who put aside their anger and even their own personal, often dire circumstances to reach out to others, not just with words but with amazing actions.
Whilst I cannot thank all of our members by name, I want to acknowledge the import contribution many of them have made by volounteering their time and resources to help others.
I also want to highlight the tremendous work that has been done by our Tourism Enhancement Fund and I don t mean just the financial contributions but the personal engagement by the TEF Program Manager Donette Ismael< chairman Winston Anderson, and our TEF trustees to reach as many people with our initiatives as possible.
Whilst I cannot list all of the great work the TEF has done in the last year, we proud of our contribution to the National Meals program and our collaboration with the Rover Saint Lucia Initiative.
Many of you may know what is the TEF, but let me briefly explain. During a previous term as SLHTA President, in 2013, I was able to gain the support of my fellow hoteliers on island to participate in a Tourism Enhancement Fund initiative whereas our hotel guests are asked to make a voluntary contribution of US 2 per room night to the fund. Even though entirely voluntary, the Tourism Enhancement Fund went from strength to strength due to the steadfast commitment of our hoteliers and of course, due to the generosity of our guests and their willingness to contribute. It is probably one of my proudest achievements. Seeing all the good deeds we can do with these funds makes me so happy. I hope that the Tourism Enhancement Fund will continue to grow and that both our hoteliers and guests will continue with their generous support.
There is a temptation of want to look back and dissect our actions and activities to see what we could have done differently. But we don t have the luxury of time to do this, it would actually be a waste of time.
The only course of action for us is to look forward with purpose and continue our collaboration as an industry and also with our public sector counterparts to help our progress towards recovery.
Whilst I want to stay true to my word of not reflecting backwards, I want to say that there is tremendous opportunity to further improve on the current collaboration with the policy makers. Those of you who have visited our SLHTA website will see a myriad of letters dispatched to various ministries and departments, very often with excellent recommendations based on our interaction with members, because we know that not any one person can know it all.
There is not only tremendous expertise and experience in the private sector, but also great wisdom, based on the fact that many of us have worked in this industry for decades. And not to underestimate the fresh perspectives brought on by a new and younger generation of tourism professionals. I would invite our public sector counterparts to allow this wisdom – old and young- to be heard and play a part in their decision making, whether it be in the Command Centre or through other bodies.
In the meantime, I want to thank the Ministry of Tourism and also the Saint Lucia Tourism Authority for their collaboration as all of us manoevred through unchartered waters. We may not have always agreed but I know, we were all in with our hearts and with the intent of finding the safest way forward for our country and the industry.
I want to say to Director Sean Devaux, thank you for shining the light on our yachting sector that has no much potential and needs support to further develop. There are so many amazing opportunities yet to be fully explored and included in our tourism destination product. I look forward to ongoing dialogue how we will develop and prmote our many hidden treasures.
During the past year, we have had more interaction with our members than ever before. The creation of various sub-committees assisted in fine tuning assistant and support to our diverse member ship. Of particular note were the sub-commitees foe the DMc's and Luxury Villas and Restaurants, and I want to thank the committee chairs, Erwin Louisy, Marella Devaux and Wadi Zakhour for making their time available.
One of the many unsung heros out there is Carl Hunter, who has chaired the SLHTA Environmental Committee for many years. His great personal interest in sustainability and responsible recovery has made this one of our most active committees, creating an Environmental Best Practice Handbook, Collaborating with NEMO on Resilience measures in the face of climate change, Articulating lobby positions on Renewable Energy with proposed Win-Win scenarios for both the local hospitality industry and LUCELEC,
collaborating with UNEP ( UN Environment Program) Paris on Elimination of single use plastics, Sustainable Procurement & Agricultural value chains.
We – the SLHTA- are proud to have assured that Saint Lucia is the Island lead implementer of UNEP & Travel Foundation UK Low Carbon and Resource Efficient Action Plan for Accommodation in St Lucia. And last but not least the SLHTA's Environmental Committee is the most prolific contributor to One Planet Network resource materials. www.oneplanetnetwork.org/resources. The committee's Next objective to get as many as possible signed up and contributing towards change in UNWTO's Global Tourism Plastics Initiative.
As I close, I wish to thank my Executive Team, John Mathurin, Erwin Louisy and Immediate Past President Sanovnik Destang for serving with me. I will miss these many, many hours of passionate dialogue, all I the interest of our members and the association.
It was a pleasure serving with such an engaged board of Directors, and I thank all of them for their volounteer leadership and making their time and experience so generously available.
I would like to than the SLHTA secretariat , Juliet Sutherland, Tamara Amos, Donette Ismael, and Wendel George, Anthony Marshall for their support throughout.
I cannot say enough about our CEO Mr Noorani Azeez. It's never been just a job for you. You not only care for every person that makes up our industry, you are keenly aware of the many socio-economic challenges affecting our country and you are determined to make it better. Thank you, Mr Azeez. It was an honor and privilege to work alongside you.
Thank you