President's Speech
SLHTA Annual General Meeting 2019
Theme: "Tourism: A Catalyst For SustainableDevelopment of Communities and Commerce"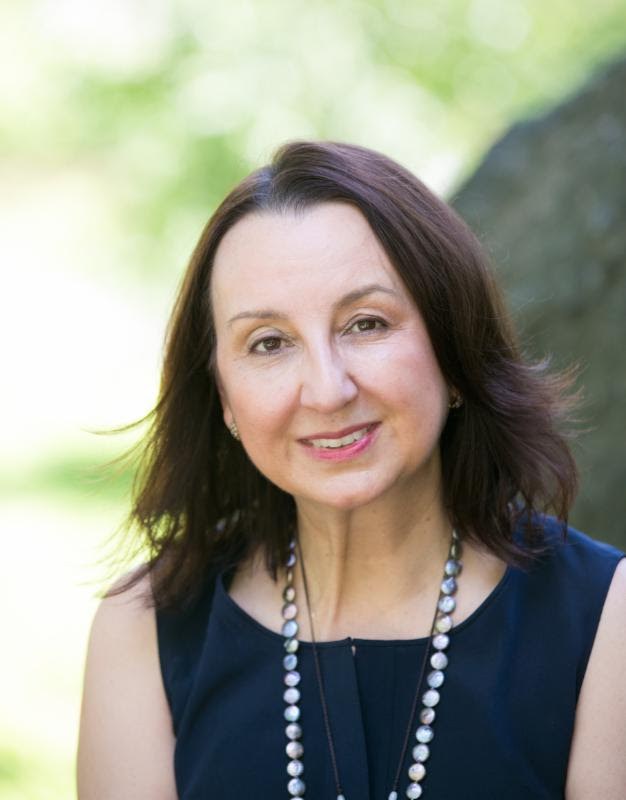 Good afternoon, all, and welcome to the 55th Annual General Meeting of the Saint Lucia Hospitality & Tourism Association (SLHTA). You may notice that the word "Hotel" in our organization's name has been changed to "Hospitality". That is deliberate because, for decades now, the SLHTA has always aspired to offer the best in hospitality while enabling our sector to enjoy healthy and durable growth both in accommodation and in destination experiences.
We want this AGM itself to showcase our true Saint Lucian hospitality that has not only won international accolades but also encourages us to keep raising the bar. We want you to take it all in and let it inspire you.
Regrettably, outstanding hospitality alone will not be enough for our tourism sector to prosper.
In view of the international news headlines which confront us daily, it was tempting to choose as our AGM's theme: "Tourism- How to survive in a mad, mad World". From environmental disasters, natural catastrophes, effects of climate change, recession affecting several countries, bilateral trade wars, Brexit, political posturing and unexpected moves by a new breed of international leaders, it often feels that the fate of our industry and indeed that of our country are entirely out of our own hands.
But clearly, this should not mean that we stick our heads in the sand and wait helplessly as chaos erupts all around us. On the contrary, we must carefully identify and analyze what is under our control and what we can do as an industry and also as a country to preserve and protect our resources, to promote sustainable practices and by doing so, allow tourism and our economy to grow even under difficult circumstances.
This cannot be done by one organization alone, it requires smart partnerships with other private sector organizations, as well as society at large. And on the political front, we as an organization would ask our political parties to put some of their differences aside and work closely together when it comes to strengthening the country's environmental and economic resilience, thereby ensuring prosperity for generations to come. And above all, to care for our citizens' health care and to ensure the safety of our citizens and visitors alike.
On the tourism front, building a resilient industry requires the constant analysis of market behavior and expectations, whether we are looking at it from a geographical, demographic, political or economic perspective.
There is wisdom in diversifying our product and also, to avoid putting all of our eggs in one basket. The recent loss of a major scheduled carrier, Virgin Atlantic, out of the UK, requires us to brainstorm how best to replace not only the lost airline seats but also the tens of thousands of room nights that the tour operating arm of the airline delivered to the destination annually and which will be diminished dramatically going forward, given the close relationship between airline and their tour operating arm. Virgin Atlantic and Virgin Holidays have been excellent business partners to many of our members, and on their behalf and also on behalf of the SLHTA, we want to thank Virgin Atlantic and Virgin Holidays most sincerely for their many years of service and commitment to the destination. We will miss Virgin Atlantic. Moving on, we appreciate that British Airways has added additional airline seats, 672 seats per week, to their inventory over July and August next summer, but clearly more will need to be done to fill Virgin's void and to determine whether that void can indeed be filled from the UK market.
This therefore is also the time to re-examine our connectivity and accessibility from and our presence in other markets, such as continental Europe, possibly even some of the South and Latin American countries and why not even the Middle East and Asia. And it is certainly time to once again assess the biggest headache of all, the lack of regional airlift and easy connections with other Caribbean countries.
We picked as the theme of our AGM "Tourism – A catalyst for sustainable development of Communities and Commerce", because we wanted to highlight the important role of tourism as our economy's most dynamic driver and to adjust our operations to be more environmentally sensitive and to be more resilient to natural disasters as well as creating more linkages to other local industries, in particular agriculture, fisheries, arts and crafts and manufacturing.
Ladies and Gentlemen, about a year ago, at our 54th AGM, Jamaica's Minister for Tourism, Edmund Bartlett delivered the feature address at the open session.
Minister Bartlett highlighted that 16 of the 28 countries which form the Caribbean Tourism Organization (CTO) network, have a tourism dependence of 30% or more, making the Caribbean the most tourism-dependent region on Earth.
Moreover, 11 of the 13 top countries in the world with a high dependency on tourism are in fact from the Caribbean, including Saint Lucia, Barbados, The Bahamas and Jamaica.
In 2018, according to the World Travel and Tourism Council, over 319 million people were employed in tourism – supporting 1 in 10 jobs worldwide, generating 10.4% or US$8.8 trillion of the World' GDP in 2018.
When looking at these international tourism statistics, it is obvious that the tourism industry contributes in a major way to the economies of 79 countries in the world, and has become a hugely competitive global activity. Which is why Saint Lucia cannot be left behind and why it is of the utmost importance that tourism plays a lead role as a catalyst for sustainable development of communities and commerce.
This is why the SLHTA continues to focus on areas such as Capacity Building, Marketing, Sustainable Tourism Practices, Situation Management, Membership Engagement and Development, and of course, Advocacy as well as Governance and Operations.
In the area of Capacity Building, we continued to support and raise the profile of the Chefs in Schools Programme, National Culinary Competition, National Culinary Competition Awards Luncheon, Young Leaders Initiative, and the Hospitality Apprenticeship Programme for Youth. Equally, we have ensured that greater emphasis is placed on the team preparation for the annual Taste of the Caribbean Competition.
We cannot highlight it often enough that this year's culinary team won gold medals in two categories in June this year in Miami. Zyhim Cadet took gold in the Junior Chef Competition, while Emmany Hippolyte took gold in the Caribbean Pastry Chef of the Year category.
Saint Lucia won silver medals in the Chocolate competition, thanks to Steffie Marius, as well as with Ricardo Josue picking up the other silver in the Seafood competition.
Saint Lucia also won bronze in the Caribbean National Team competition while other bronze medals went to Clayton Julien for Caribbean Chef of the Year, Vernance Dore in the Beef competition. We also won Best Rum Drink in the Bartender Special Awards, thanks to Craig Andes' presentation of the 758 Rum Cask Brew.
May I ask that you to offer a round of applause for the entire team for representing us so admirably this year.
Over the coming year, the SLHTA wants to work closely with our members in the food and beverage sector, to highlight our destination's culinary excellence, which nowadays plays such an important part in the decision making by travelers when picking their next vacation destination.
In Marketing, the SLHTA not only markets our organization to the local tourism industry, we also play our part in supporting the marketing efforts and product development of our member businesses and the destination at large. We realize the importance of communicating effectively in everything we do which is why we have revamped the SLHTA websites, send out weekly newsletters and expanded our social media presence. We have and will continue to present networking opportunities and grow engagement of members to ensure everyone has a say. We continue to further expand our dialogue and collaboration with the Saint Lucia Tourism Authority where recently two committees have been formed, the Marketing and Airlift committees to allow for maximum dialogue as we analyze and optimize our tourism performance. We would like to extend a very warm welcome to Ms Beverly Nicholson Doty, the newly appointed CEO of the SLTA, and we very much appreciate her understanding of the importance of public and private sector collaboration.
The SLHTA also engages regularly with the Ministry of Tourism, not only through our role on the Tourism Advisory Committee but also in the form of regular meetings and dialogue in regard to topics ranging from island events, visitor safety and security, standards, marine health, taxation and the newly formed Village Tourism Council. We would like to thank Minister Dominic Fedee for always being so readily accessible to us and our members throughout the year.
We have not had an opportunity to meet with the newly appointed CEO of Events Saint Lucia, Lorraine Sidonie but we look forward to such a meeting and working together to make the St Lucia events calendar a complete success with the best possible member engagement.
The Organization of Easter Caribbean States also presents excellent opportunities for collaboration for the SLHTA and we look forward to expanding the relationship with their tourism and sustainability department over the next year.
It is no secret that Sustainable Tourism Practices have become a crucial part of our business model. We believe that the proper use of the environment is imperative on many levels: social, cultural, political, economic. That is why we build productive relationships with organizations like the United Nations Development Programme (UNDP), Small Grants Project, Global Environment Fund, Soufriere Marine Management Association, National Conservation Fund, the Caribbean Challenge Initiative, the Caribbean Biodiversity Fund and UNITE Caribbean to assist in building resiliency to climate change by doing our part to protect the environment.
We also do so by overseeing the management of the Tourism Enhancement Fund (TEF); funding sustainable tourism practices and benchmarking and promoting these practices among members, particularly in eco-tourism, cultural and heritage segments.
We create communication strategies and public awareness initiatives which foster greater understanding about the importance of tourism, opportunities for employment, business investments, and its relationship with the environment and the correlation between the industry and the socio-economic development of Saint Lucia.
We need to create new spaces by investing in other areas around the island which have traditionally been left behind when it comes to investment in the tourism sector. Areas like Micoud, Anse La Raye, Laborie, and the like. We must not think that the north of the island is the only place to do business when we spend millions of dollars each year to promote the entire island.
A challenging area for us remains that of Situation Management. While we welcome recent measures aimed at reducing crime which damages our sector and the country as a whole, we strive to improve communications among all tourism stakeholders so that accurate and timely information is readily available before, during and after incidents of concern. Our Secretariat continues to be a shoulder which our members can lean on in times of adversity whether it be related to guest issues, crime, climate or economic shocks.
Our recent experience with Tropical Storm Dorian, now a menacing hurricane, has showcased the need to develop better and more streamlined communication among all stakeholders, including our SLHTA membership. We have plans to liaise with our public sector counterparts to review and update the Saint Lucia Hospitality Industry Crisis Management Hurricane plan, which was last revised in 2007. It would be remiss of me not to mention at this time the tireless efforts of our CEO Noraani Azeez, who was proactive in his communications with the entire industry before, during and after the storm. This is just but one of the many examples where Mr. Azeez has gone above and beyond the call of duty.
In regard to safety and security, we are lobbying earnestly for financial support to address the pre-impact, impact and post-impact of incidents of concern, as well as improving private sector resilience and effective response to these incidents.
Some of the initiatives we have embarked on in this regard include engagement of internationally renowned Safety and Security Consultant Dr. Tarlow; appointment of an SLHTA Crime Liaison Officer and building strong partnerships and relationships with public sector partners such as the Ministry for National Security, NCA, the Royal Saint Lucia Police Force, Saint Lucia Tourism Authority and our Ministry of Tourism. These relationships have unlocked key resources from our Tourism Enhancement Fund to support critical interventions in health and safety and crime and security.
A safe and secure environment is important to nurture innovation and creativity among our people and remains a key point of consideration for our guests when choosing a destination to have a family vacation.
In the area of Membership Engagement, the SLHTA's advocacy on matters impacting profitability, improving communications with and among sectors and increasing enrolment and engagement remain priority areas. The recent ban on the importation of single-use plastics, regular clean-up campaigns, a jet ski moratorium, improving industry standards and the tourism head tax continue to be matters of importance.
We congratulate the Government of Saint Lucia for taking the bold step of banning the importation of single-use plastics and Styrofoam into Saint Lucia. As our members continue to employ greener technologies and attitudes in the plants, we see this new development as one which proves that our destination recognizes the importance of not only protecting the green economy from pollution but also saving our economies from the land and marine-based hazards these plastics pose.
As the SLHTA celebrates its 55th Anniversary this year, we renewed our vows to continue to broaden engagement and support, grow and diversify revenue and strengthen our operational framework, management and staffing to align with the needs of our members. These efforts are all geared towards optimizing our operational and governance structure to reflect the changing dynamics within the tourism sector and engage more members.
These broad objectives, we believe, form the foundation for catalyzing sustainable development of communities and commerce.
We believe that every person, every sector, every business, every government department must play an equal role in ensuring that we use the tangible and intangible resources we have to create opportunities for all.
This year's feature speaker at our AGM is Dr. Justin Ram, Director of Economics at the Caribbean Development Bank (CDB). We anxiously await his message as we continue to chart the way forward for a better, stronger and more resilient SLHTA.
We recognize that we play a crucial role in the lives of everyone who is affected by the work we do and we recommit ourselves to delivering on our promises.
With these words, I welcome you all to the 55th Annual General Meeting of the Saint Lucia Hospitality & Tourism Association. We want this year's AGM to inspire stronger partnerships and deeper collaboration to catalyze sustainable development of our communities and commerce.
I thank our outgoing board for making their valuable time and professional expertise available to the SLHTA over the past two years, and I welcome our newly appointed directors. I look forward to working with you. A special thank you must go to our SLHTA secretariat, I appreciate the team's willingness to always go the extra mile and I look forward to collaborating with you for another year until my Presidency will come to an end.
Thank you.